Come in to see our large and unique selection
With a large and unique selection of new and used boots, hats, shirts, accessories, vintage-wear belts and more, we're sure to have something for everyone. Our inventory is updated every single month. We have a large inventory of men and women's products that are not listed on our website, so come visit our store located in Vancouver.
If you are looking for something specific, get in touch with us and we would be more than happy to help you find what you're looking for!
Address
118 WEST BROADWAY
VANCOUVER, BC
V5Y 1P3
Hours
MON – WED : 10am – 6pm
THUR – FRI : 10am – 8pm
SAT : 10am – 6pm
SUN : 11am – 5pm
We also BUY & TRADE used boots, western-shirts and more. Got some kickin' around? Don't let them collect cobwebs, chances are we'll take em!
Boots
Here at the Rockin' Cowboy we have a massive selection of new and used mens, and ladies boots. With a variety of brands and styles to choose from, we are sure to have a pair of boots for every use and occasion. Actual stock may vary from what is depicted.
​
With the largest collection of used boots in all of Western Canada, purchasing a pair of high quality, durable boots doesn't need to break the bank. We also BUY and TRADE used boots.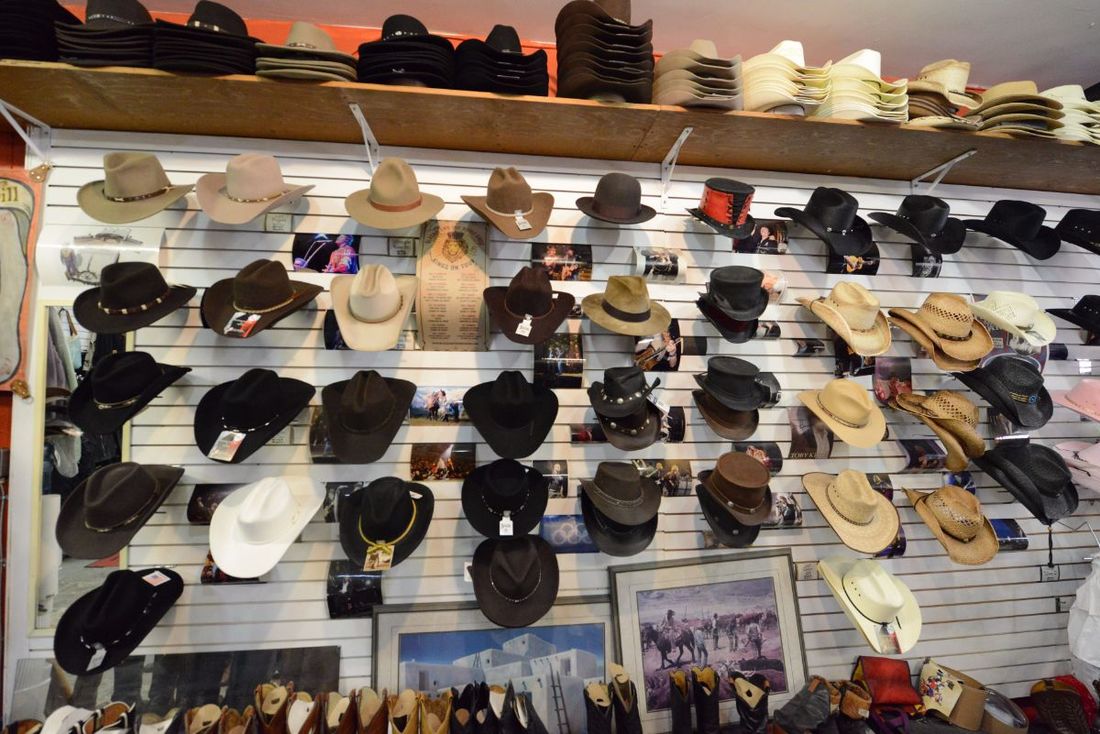 Hats
We've got hats! All styles, sizes and manufacturers. From steampunk to cowboy, casual to rock n' roll, our hat wall has something that will fit your unique style
Check out our large list of in-stock brands below, and if there is something you are looking for that we don't carry, chances are we can order it in for you, just get in touch with us.
Shirts
Our large selection of new and used vintage, western, casual and rock n' roll shirts means that you will find something that suits you, whatever your style is.
​
We carry a number of major brands and designers as well as a few lesser known, carefully curated lines including our very own brand of Rockin' Cowboy western shirts. For questions, get in touch with us.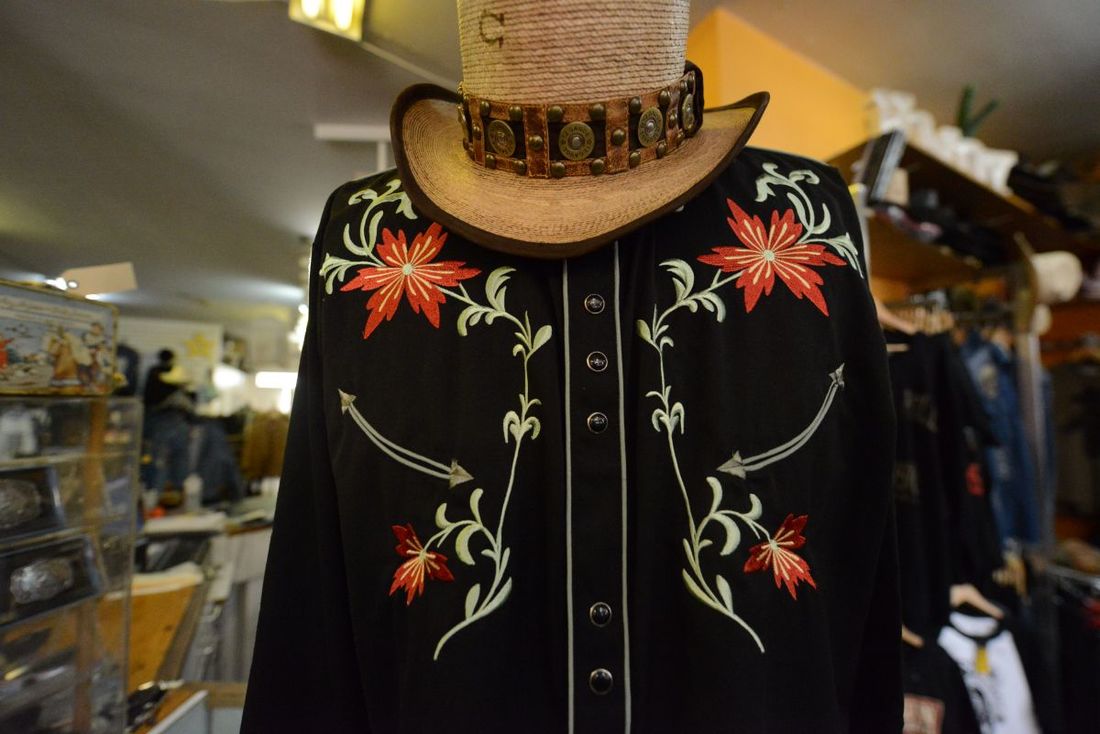 T-Shirts
We've got a large variety of high quality, durable, memorable t-shirts in our inventory. From bands, musicians and performers, to LA designers, we've got t-shirts for all shapes, sizes and styles.
Come in and check out our t-shirts, or as always, if there is something that you're looking for, give us a call at 604-879-1914 and our team here at Rockin' Cowboy would be happy to help!